The 90's and early 2000's were a golden era for Japanese sports cars, twenty years on cars from this era are moving up in value, with rare and iconic models now becoming extremely collectible. If you're shopping for a JDM car, a clean example can be very hard to find. There are some specialist dealerships and importers that have made it looks easy for you to have your dream example! But remember, if it seems too good to be true... you should really do your homework first!
This Black 1999 model Nissan Skyline GT-R is currently (January 2017) advertised for sale in the state of NSW, Australia: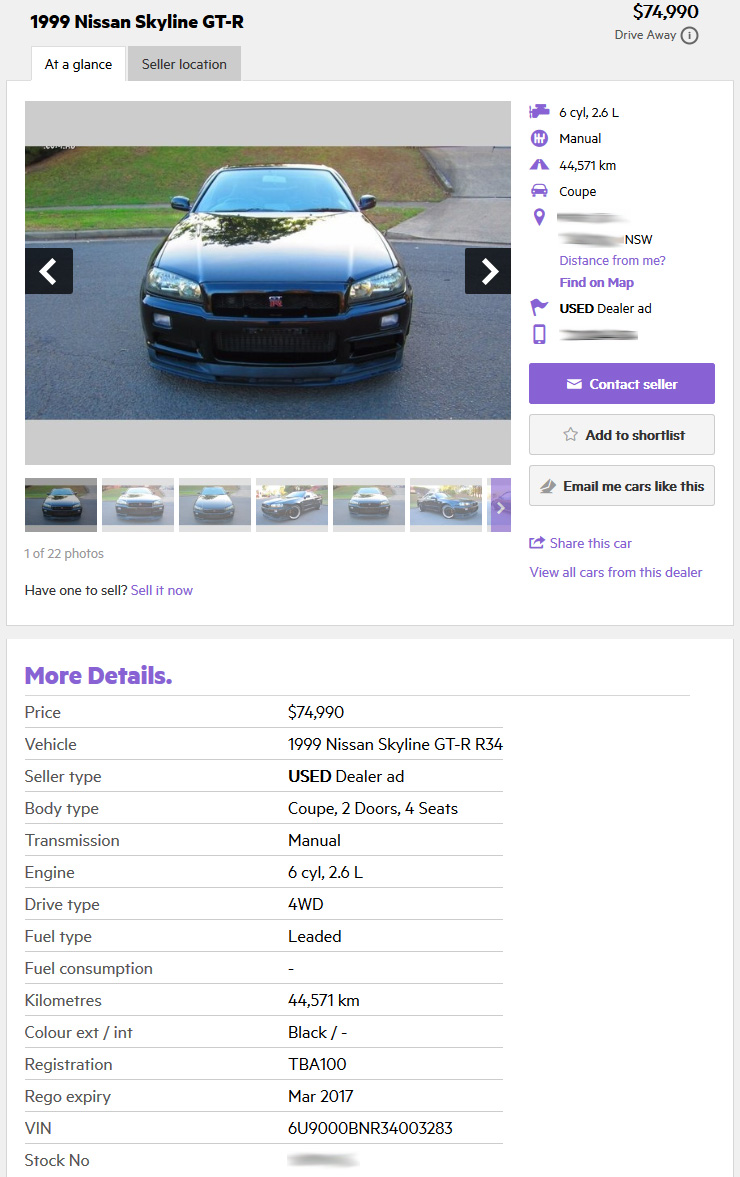 You might not realise that the dealership selling this car was raided by NSW Fair Trading in February of 2016 as part of a crackdown on odometer tampering amongst JDM importers. We got hold of the Japanese Auction sheet for this car (per our 48 hour EXPRESS service) to check whether this car is the dream example you've been looking for.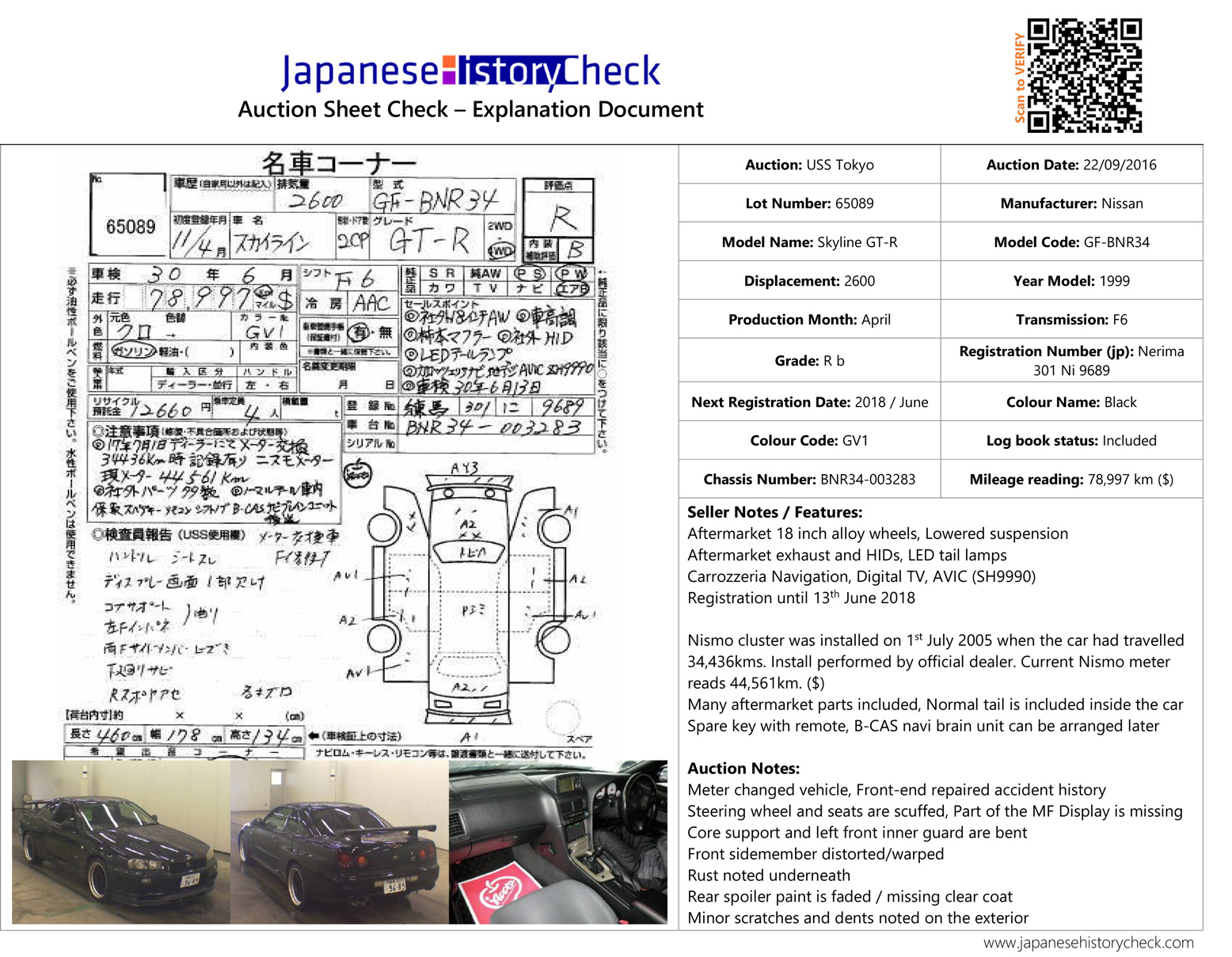 Check out this video in which we run you through the entire auction sheet!:
Per our auction sheet check service, we decided to see what the auction inspector thought of the car at the time it sold in Japan. The vehicle went to auction at USS Tokyo on 22nd September, 2016. At this time it had 44,561 kms on it's odometer. The auction has noted however, that the car has had an aftermarket (NISMO) cluster installed. Since the cluster install was performed by an official dealer a dollar sign is placed next to the mileage reading on the auction sheet and both cluster readings are added together to show the total mileage travelled: 44,561+34,436 = 78,997 kms. If the change has not been performed by an official dealership and/or documentation is insufficient, an asterisk will be placed next to the reading instead - to indicate unknown total mileage. It's no surprise the dealer has failed to note the total mileage on his advertisement, preferring to only list the mileage displayed on the NISMO cluster. They're hoping you'll fall in love with the car and forget to ask questions!
Of more concern however is the fact that the car has been repaired after a decent front-end smash. A few structural components are noted on the auction sheet as showing evidence of repair, which should have excluded the car from being complied in Australia under the Specialist & Enthusiast Vehicle Scheme. Unfortunately it's often the case that the dealers marketing these cars for sale also run or have very close ties with a RAWS workshop for easy compliancing.
If you're looking to invest in a Japanese imported car outside of Japan, don't pay top dollar for a poor example, we can help you check the history and save the headache!