Yesterday marks two years since the NSW Police accompanied by representatives of NSW Fair Trading raided four specialist Japanese import dealerships across Sydney, Australia (see here). They were armed with a huge cache of evidence of widespread odometer tampering, facilitated by vulnerabilities in the import process but performed on Australian soil. While the law has ultimately failed to deliver the justice expected by the community, almost all of the companies were forced to close (inevitably to re-open under new names). The action also sent a strong message to similar importers across the country, someone IS watching, you will be caught and you will be named.
So, two years on, what has changed? The answer is both everything and nothing. On one hand the vast majority of Australian based importers have tidied up their act, instances of odometer rewinds amongst newly imported vehicles have dropped dramatically. But some offenders just don't seem to be able to shake the habit - buying and selling accident grade cars or continuing to sell tampered odometer vehicles.
All the while, as people upgrade, cars are being sold by innocent private sellers who purchased their cars from a dealer back in the "good old days" when the authorities seemed not to be watching. Buying a used Japanese import from a private seller? You still need to get a check!
One of the dealerships that was raided (Impex 500 Pty Ltd T/A Master Cars) has re-opened as NexCars Motor Group, trading out of the exact same location in the Sydney suburb of Blacktown, and is still advertising tampered odometer vehicles for sale. Take this Honda Civic Type R EP3, currently advertised for $16,990 with mileage listed at only 55,475 kms.
We located the auction sheet for this vehicle when it went to auction all the way back in February of 2012 with 95,410 kms. It was complied for road use in Australia in April 2016, meaning the car has probably been used since it arrived also. We're talking about an odometer rewind of at least 50,000 kms.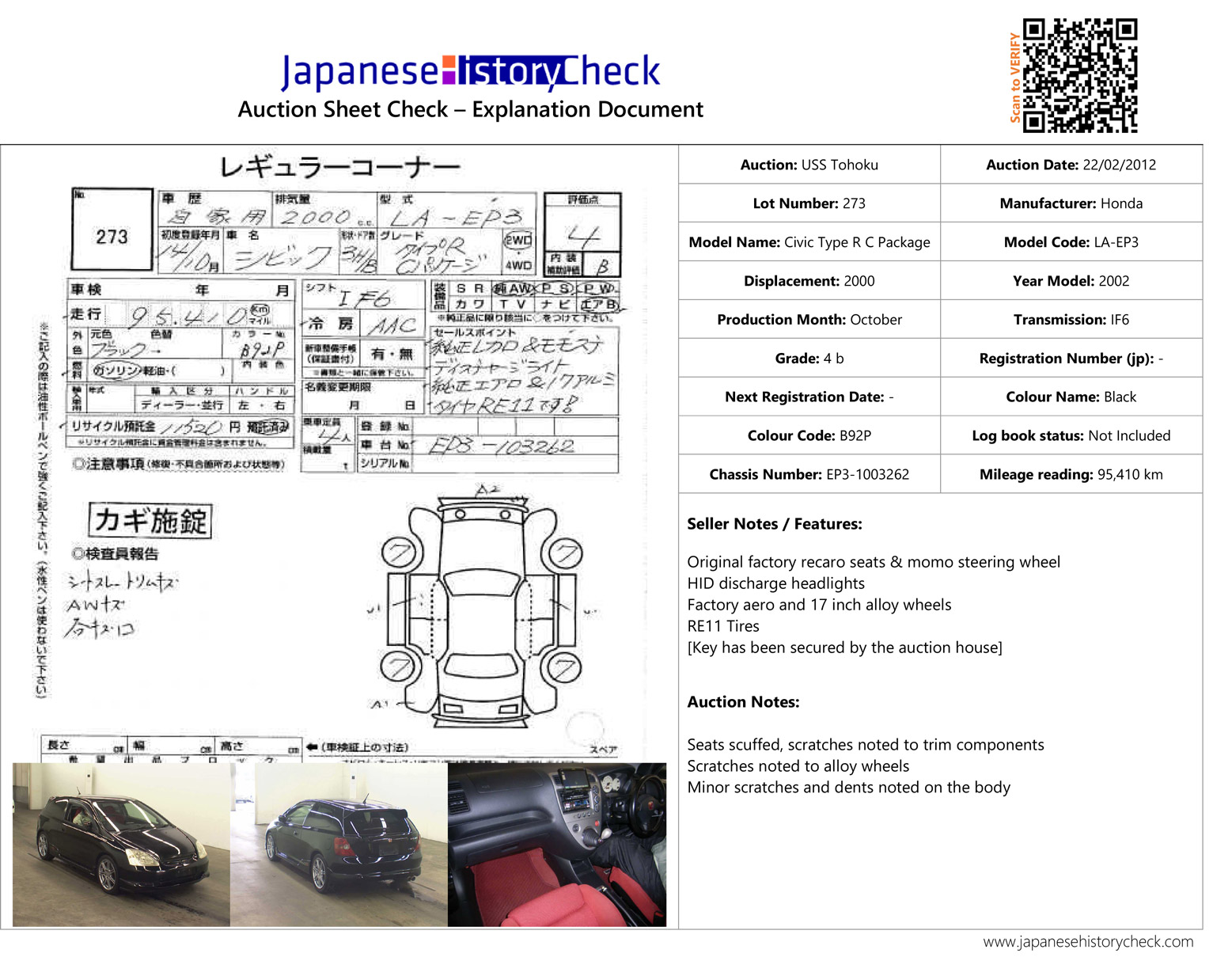 The dealer wants you to pay top dollar for this "low mileage" example. The first step in being smart about buying a used imported Japanese car is to make sure you get hold of both the auction sheet and registration or export certificate, be sure to have confidence those provided are genuine documents. We can help you independently source these and provide translation so that you know exactly what they mean.