The Evo 6 (.5) Tommi Makkinen Edition is without doubt one of the best Evo's Mitsubishi ever made. Prices for a good one 20 years after they were made show that they are fast becoming a collectible classic. We took a look at one advertised for sale in New South Wales, Australia by a licensed motor dealer.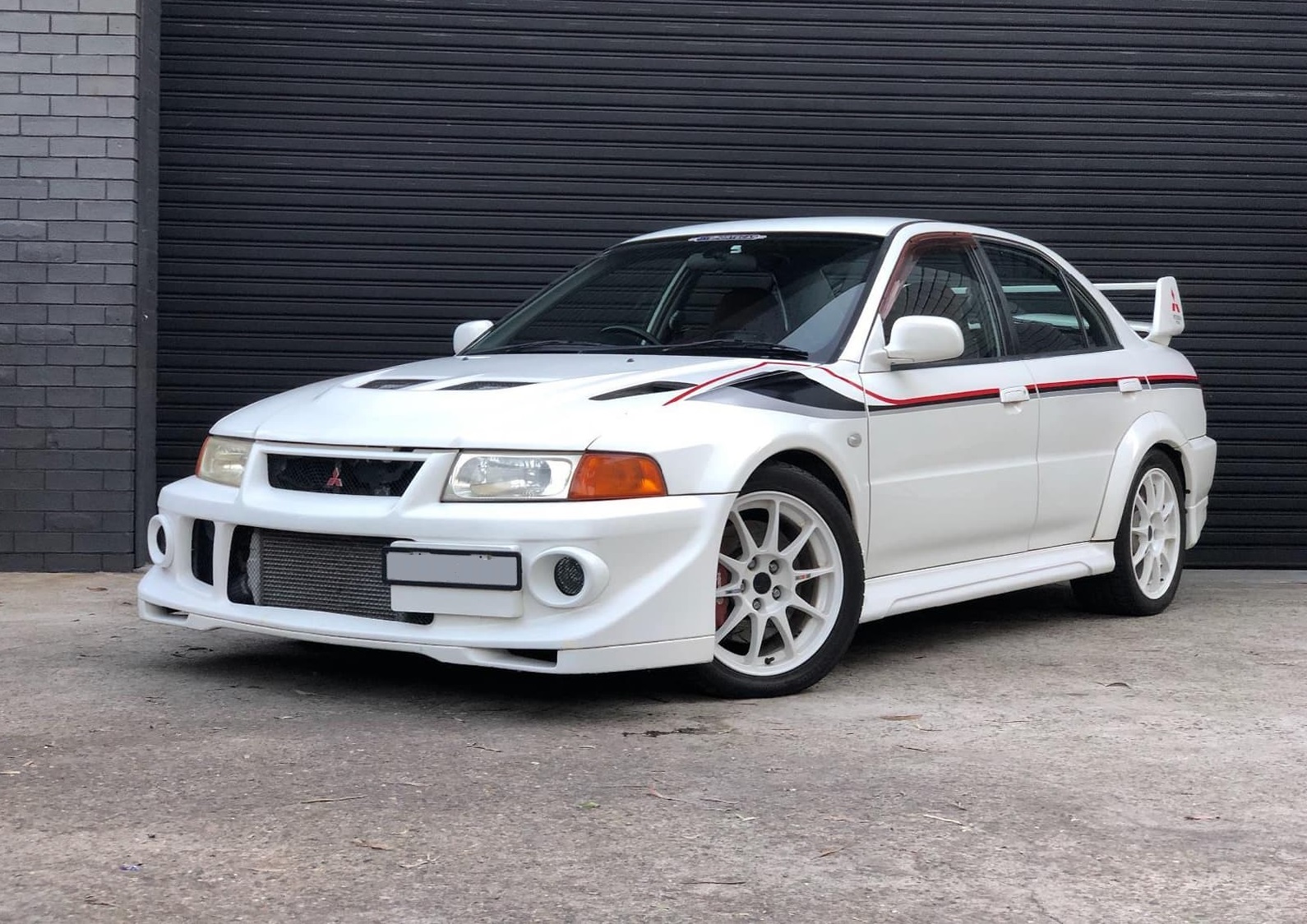 Below is the for sale advertisement. You'll note that one of the dealer's main selling points is that it "HAS TRAVELLED JUST 84,604"(kms). That certainly is low mileage for a 20 year old car!
To verify the history of this vehicle we located the auction sheet and performed a full translation (per our service). The vehicle went to auction at USS Tokyo in August 2013. This auction sheet would have been used by the Australian importer and Japanese exporter to decide whether they should bid on the vehicle. As you can see - the document contains a lot of useful information for a prospective buyer, including odometer reading, notes regarding condition and details regarding accident repairs.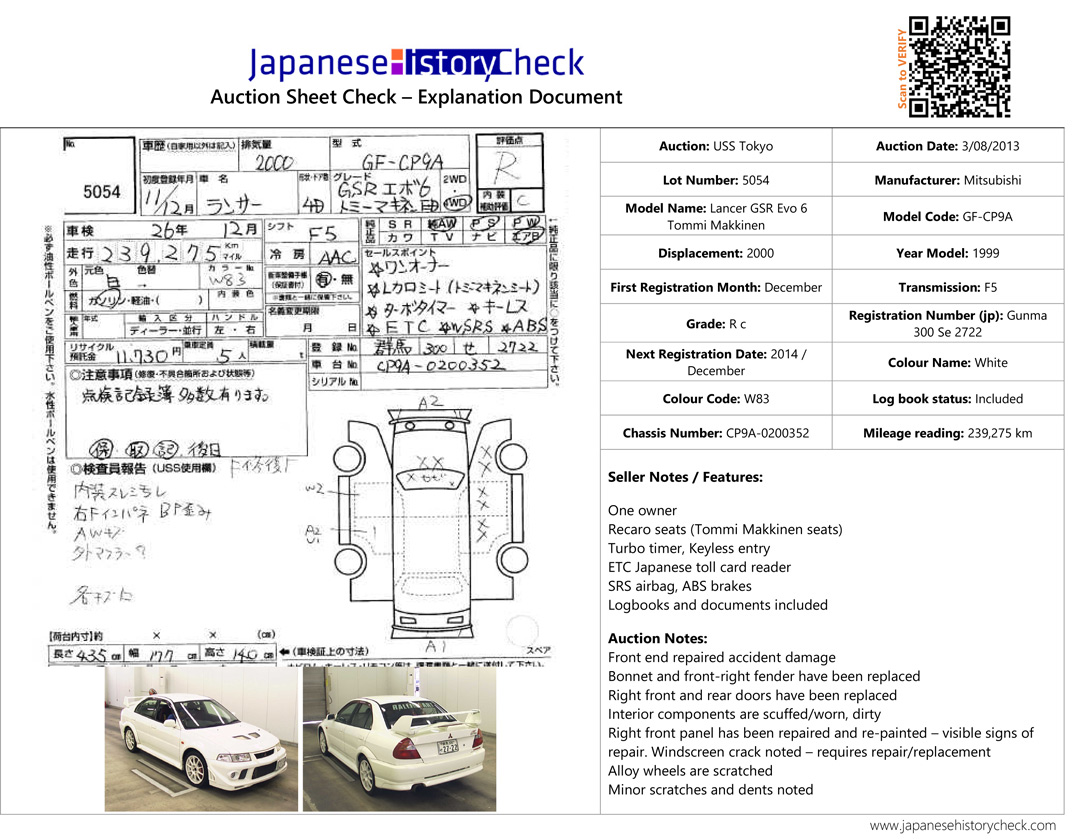 The auction clearly identified that the mileage for this vehicle back in 2013 was 239,275 kms. That's a very, very long way from the advertised mileage of 84,604 kms as advertised in May 2019!
So what happened? Fortunately, we have a long memory - did you know that Japanese History Check has been operating for 5 years? Buried deep in our archives we managed to locate a screenshot of this exact same car's sale advertisement immediately after import to Australia, captured on 7th December 2013. This vehicle was advertised for sale on Ebay by Sports Auto Group.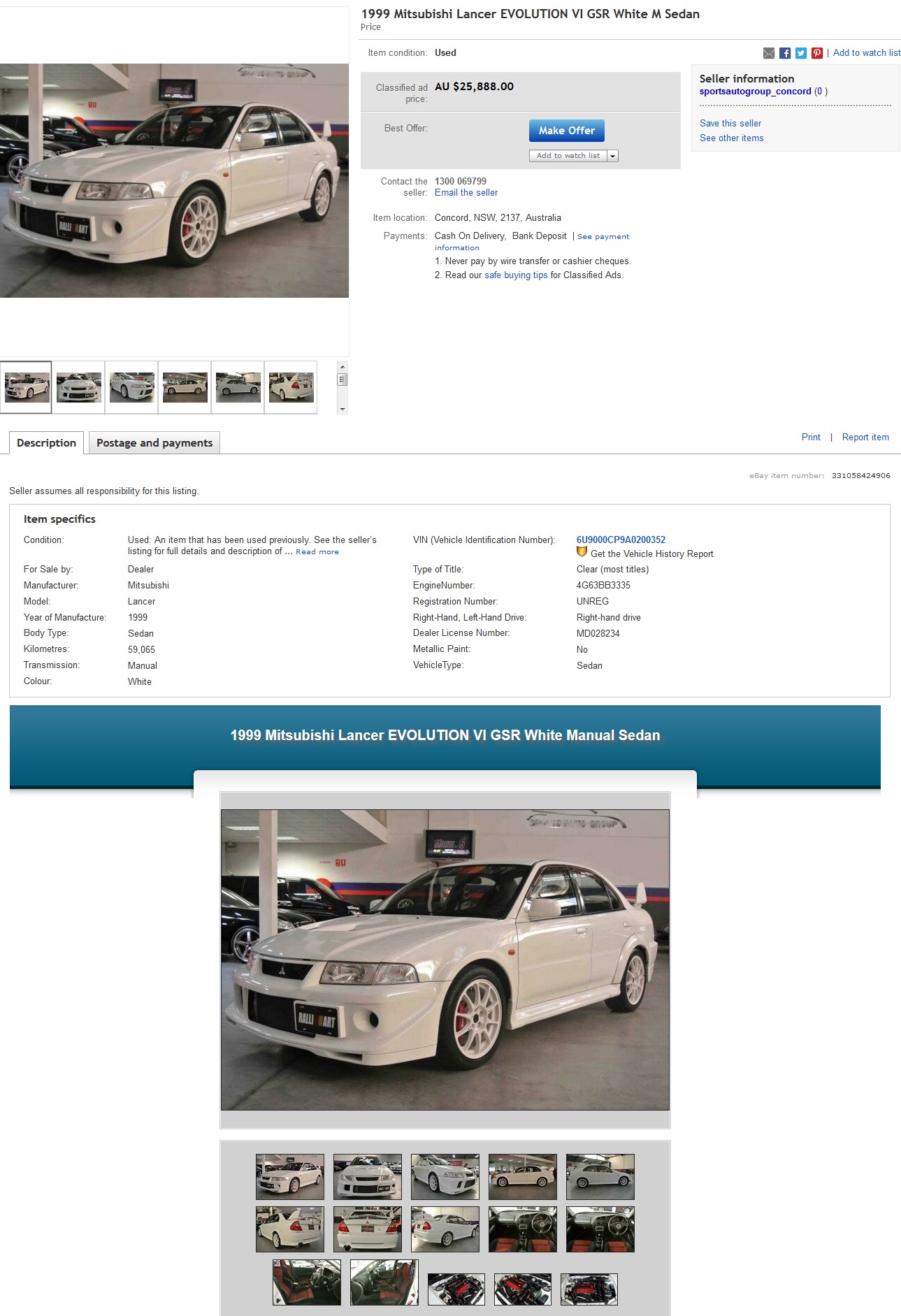 It's pretty interesting to see how this vehicle was auctioned and sold in Tokyo on 3rd August 2013 with 239,275 kms and yet showed up for sale in Australia in December of the same year with only 59,065 kms! Spanning multiple yards and several brands operating throughout the inner west of Sydney, this group were some of the most prolific importers of Japanese vehicles to Australia from 2008 to 2015.
It's important to understand that buying high mileage, accident grade cars, adding a coat of paint and rewinding the odometer was their business model. This was done as standard practice for many yards importing from Japan, very few cars from these importers were not meddled with during this era. Dealers knew that it was extremely difficult for most buyers to locate Japanese supporting documents. Although the son of a certain famous Edward takes a disproportionate share of the fame for these kinds of shady activities, back in the day Sports Auto Group and their related brands put him to shame. This vehicle is a prime example.
We calculate the total mileage of this vehicle to be: 264,814 kms. You should also be aware that this vehicle was repaired whilst in Japan after a front-end accident.
When buying a Japanese imported vehicle, it's even more crucial that you do your homework! Don't count on the current owner, and certainly not a used car dealer to have done the research!
Genuine low mileage, good condition examples of these cars do exist - and are worth good money with verifying documents. Choose wisely - our service is here to help.