The Nissan Skyline 370GT (Infiniti G37 in the US market) are a great value vehicle for the price. Stylish, comfortable and featuring Nissan's ultra-reliable VQ engine. Build quality is also very good. You should be careful to note that such is the build quality of these vehicles that they can hide mileage relatively well.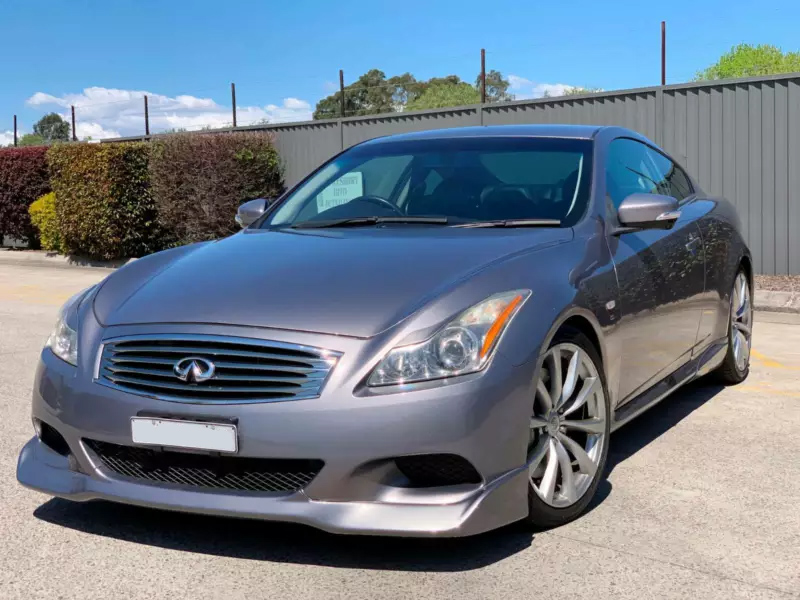 When buying a used grey import - you should be really careful to check on it's history. This example is currently for sale north-west of Sydney, Australia. You'll notice from the advertisement that one of the dealers main selling points is that the odometer reads "61,000KMS ONLY!". That is very low mileage for a 2007 model - but can the claim be backed up?
To verify the history of this vehicle we located the auction sheet, from when the vehicle was originally auctioned for export in Japan. We've performed a full translation for you which most good Japanese history checking services will do for you.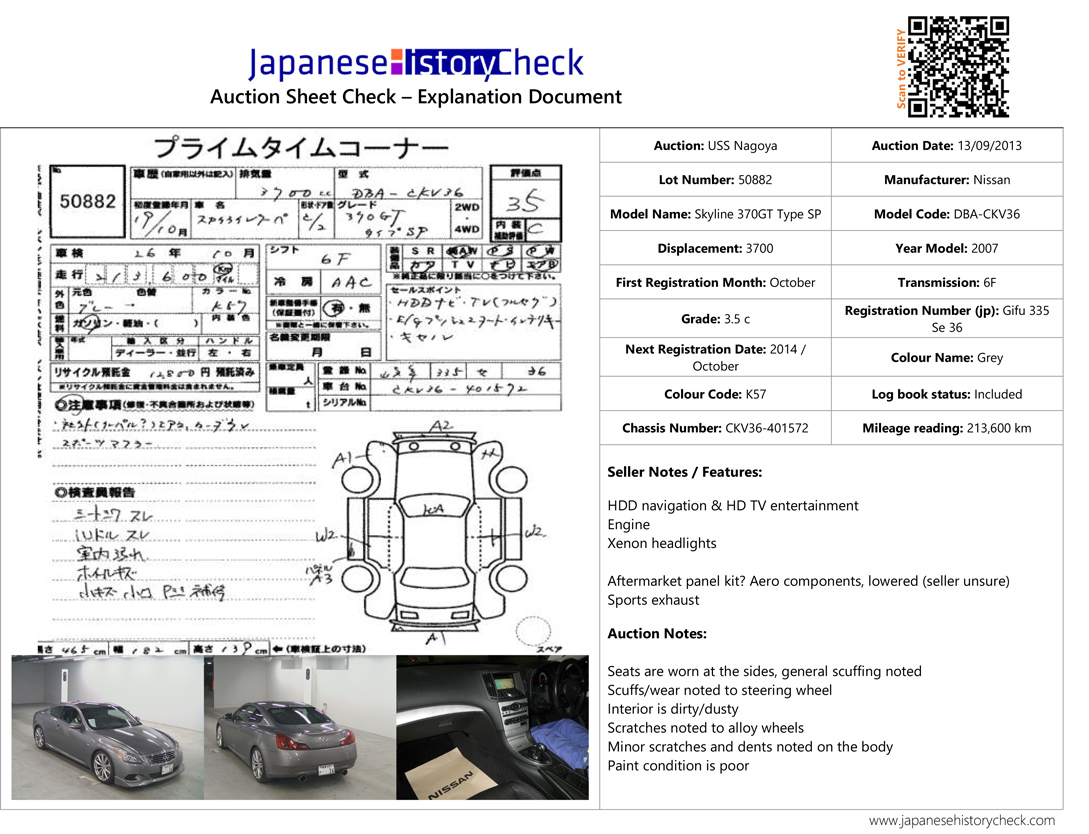 The auction clearly identified that the mileage for this vehicle back in September 2013 was 213,600 kms. WOW - quite a lot more than our November 2019 advertised mileage of 61,000!!!
This vehicle was complianced for road use in Australia By IMPEX CARS in February 2014. So what happened? Fortunately, Japanese History Check has a long memory! We managed to locate a screenshot of this exact same car's sale advertisement immediately after import to Australia. This vehicle was originally advertised for sale in Australia on Cars Guide by Master Cars of Blacktown with only 34,512kms! YES, Master Cars rewound the odometer from 213,000 to below 35,000 kms on import! You may note that this dealership was later closed down by NSW Fair Trading for odometer tampering back in February 2016!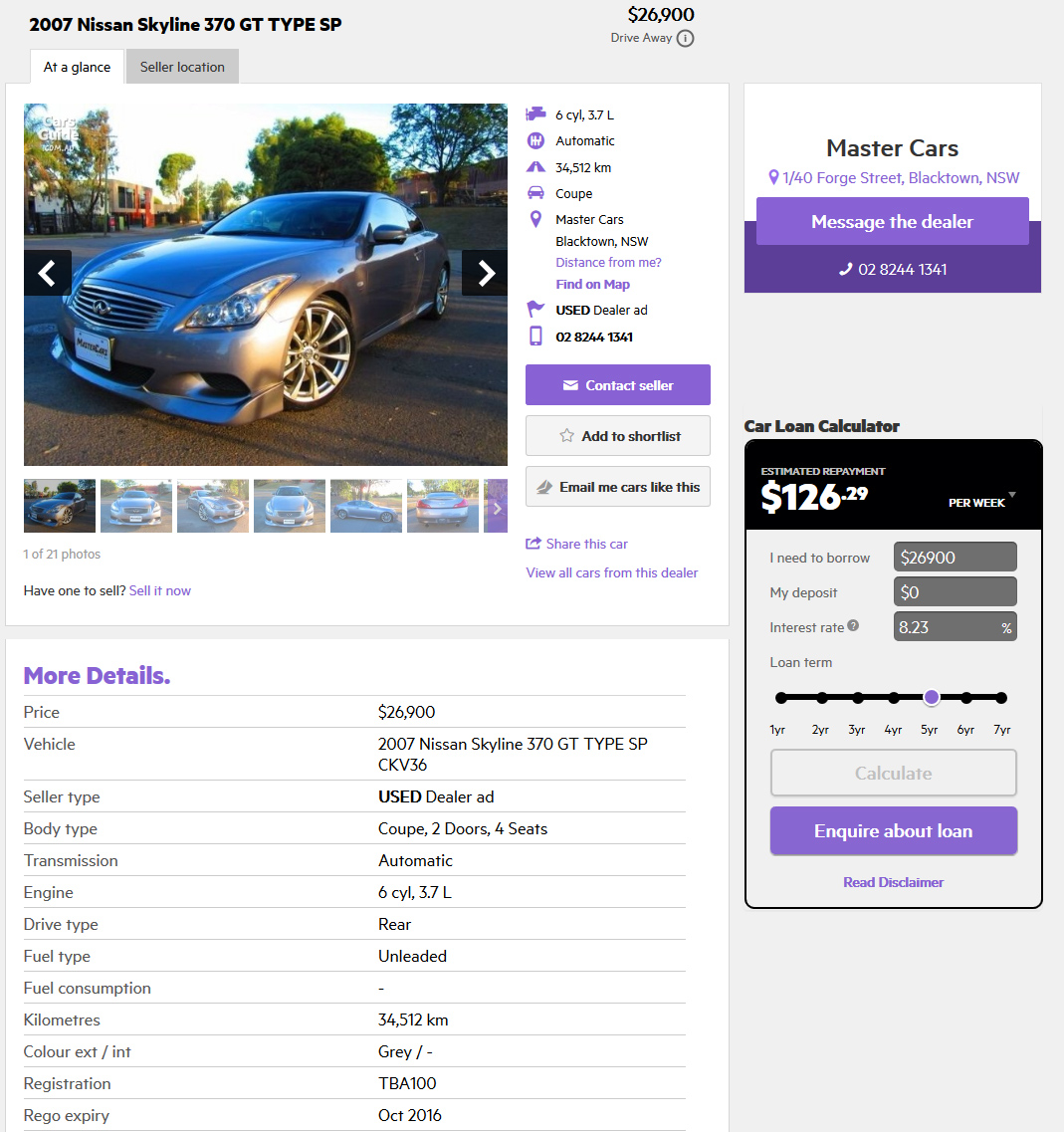 We can calculate the size of the total mileage rewind to be: 179,088 kms! As such the ACTUAL total mileage for this vehicle is 240,419kms.
When buying a Japanese imported vehicle, it's even more crucial that you do your homework! Don't count on the current owner, and certainly not a used car dealer to have done the research!
Genuine low mileage, good condition examples of these cars do exist - and are worth good money with verifying documents. Be wise and get it checked!